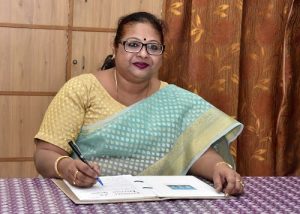 "As we work to create light for others, we naturally light our own way."
By early 2020, people all over the world were forced to contend with a new normal: lockdowns, mask rules, economic crisis and travel bans. But even with the pandemic as an omnipresent backdrop, life went on. A year of struggle and innovation for teachers to ensure learning was not disrupted as schools remained closed.
Girls' High School and College also introduced Microsoft Teams and conducted online classes through this method which was quite effective and beneficial for student education from the Primary level to the College level.
Virtual classes opened up new avenues for the students. The access to resources to make learning more interactive and interesting has helped tremendously and students have been more enthusiastic. Classes were held regularly for students and we now build a better interpersonal relationship with students and parents.
Educators have now learnt to shoulder impossible tasks to replicate the functions of the school. Teachers have adapted to an uncertain and constantly changing work environment over the past year.
With the constant support and guidance from our Principal, we were able to achieve much more than expected as her vision was a guiding light in these times of crisis.
In the end I would like to thank our Principal Rev Dr Mrs V Eusebius for her 'mantra' of 'I Can and I Will' which really encouraged both- the students as well as the teachers, to look forward to the positive aspect of the situation. The school will definitely reach glorious heights under her able guidance.
Mrs. Angelica Roy
Senior Academic Incharge