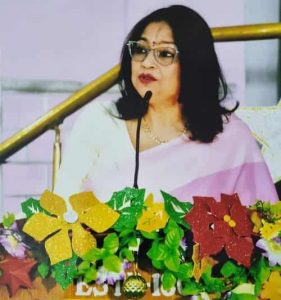 If you can't fly then run,
If you can't run then walk,
If you can't walk then crawl,
But whatever you do keep moving forward.
-Martin Luther King Jr
Discipline is a way to set limits for children so that they know what is right and what is wrong. This improves the character of the students and they become strong as well as self-reliant. Inculcating discipline in students becomes more important during the online classes as the students are passive learners and are not under the direct supervision of the teachers.
The global coronavirus pandemic forced all educational institutions around the country and the rest of the world to close down. This led to the online mode of teaching which posed a great challenge in terms of discipline as the students were away from the watchful eyes of the teachers and distractions were many. All of a sudden every child had a mobile, laptop or computer with internet facilities. The greatest apprehension was that the ever inquisitive minds of the children should not be diverted from studies to all the other harmful platforms which are available through the internet.
As the Chief Proctor, I took up this challenge and with my team of teachers and the other staff members we were able to combat this factor by having extra teachers in the class(other than the one who was teaching) to keep a watchful eye and make sure that the students present in the class were attentive. With the able guidance of our Principal Rev. Dr. V. Eusebius, I was also able to handle deftly the other discipline related issues that arose in the course of the year.
Thus with small steps turning into big strides , we methodically continue the smooth functioning of the school inspite of the unforeseen challenges. This would not have been possible without the constant mentoring by our Principal Rev. Dr.
V.Eusebius and the staff.
A BIG BIG THANK YOU TO EACH MEMBER OF THE GHS FAMILY!
Mrs N.Dayal
Chief Proctor