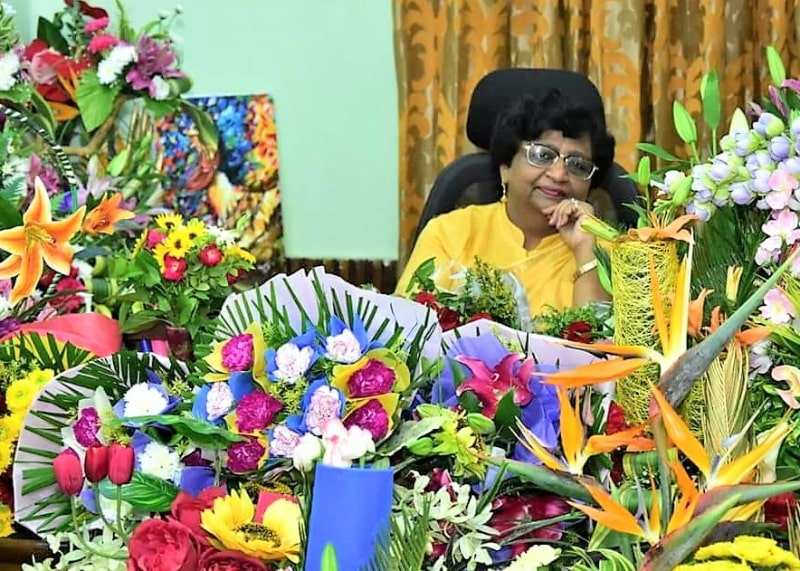 Truman Capote said that, "Words make inner music" and in agreement with the above quote, I find writing this page is an important emotional expression that I covey, as a 'MEANINGFUL MELODY' on behalf of Girls' High School and College which is a 157 years old tradition.
A school Page is created not only as a record of the school life but it also is a representation of the whole school: Our academic achievements, Our struggles and Our victories and also the stories of contributions of the staff and students. I am especially thankful to the media committee for working so hard to express our story through this page. This work demanded a lot of planning compounded with team work and I was lucky to have a team of motivated members of the of Media Committee who have done a fantastic job, shaping our website. It gives me immense pleasure in conveying my deep appreciation to the staff and students who have been performing their arduous duties and fulfilling their responsibilities with a sense of commitment. As I am entrusted with the assignment of 'The Principal' of this prestigious organization, I am thankful to God for His guidance and leading in my life. I greatly appreciate the Management Committee for continuing to show their faith in me and for their constant support and guidance through the entire process of planning of Academics, Co and/ extracurricular activities during the session 2018-19.
Rev. Dr. Vinita Eusebius,
Principal, G.H.S.