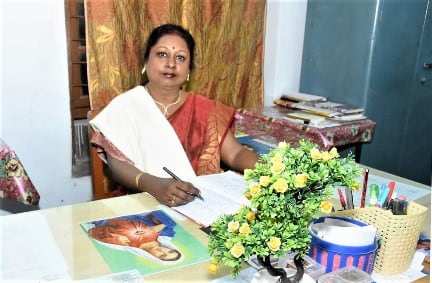 The new academic session 2021– 2022 commenced in April 2021 with online teaching. Due to Covid – 19 a worldwide pandemic, institutions across the world switched to virtual learning with teachers and students quickly adapting to an entirely new way of life. Online education appears to be the only alternative to ensure the continuity of education of the students. Girls' High School & College, under the able guidance and leadership of our Principal, Rev (Dr.) Mrs. Vinita Eusebius has achieved greater heights and has been imparting online education to the students. Smart classes are also conducted as children have to adapt to new types of learning. Physical classes and practical classes will soon commence .The school has truly lived up to the promises and commitment of achieving the highest level of performance in academics.
Republic Day and Independence Day were celebrated with great fervour and enthusiasm. Inter – institutional events like Alfresco and Josephest were also held in which our students won laurels for the school. We have not only excelled in academics with cent per cent result in ICSE but our students have brought laurels to their Alma Mater in the extra – curricular activities also.
In the end I wish to extend my sincere gratitude to our Principal and Management whose constant support and guidance has been a guiding light. I also wish to thank the teachers for their support and help at all times.
Mrs. S. Tiwari
Senior School Coordinator