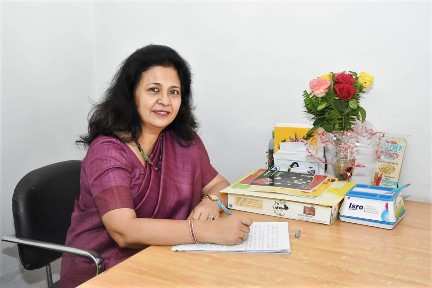 "Education is a social process, education is growth, and education is not preparation for life but is life itself." John Dewey.
Learning is the process of constantly updating in an ever changing world. The first five years' experience the most rapid changes of life and are critical in a child's development. The period from the age of three until the beginning of class 1 in a main stream school is called the foundation stage of learning.
All the children should be given the opportunity to experience the best possible start to their education. Learning at GHS is based on the fundamental principles of life like discipline, loyalty responsibility and being independent. A range of various activities such as dance, music, English and Hindi elocution, sports, celebration of festivals like Diwali and Christmas and also celebrating national festivals help the children to showcase their talent and bring about a sense of responsibility, respect for every religion and patriotic values. We try to provide the best possible environment for healthy development of young children by providing a carefully planned and structured curriculum in which a child grows and learns in a natural way.
We strive to keep our toddlers busy with learning activities.
While it remains an honour to be a part of this profession, as a co – coordinator it gives me immense pleasure to see our little ones becoming achievers. Our teachers make deliberate efforts to develop clear headed thinking and instil in them confidence so that they may learn the basic values of life. The teachers, who are the backbone of our school leave no stone unturned and try to bring out the best, making learning and enjoyable experience for our little ones.
What is certain to me is no matter what our structure at GHS will continue to provide students with a strong and unique community, of which to be truly proud.
I would like to thank my Principal Rev. Dr. (Mrs.) V. Eusebius who has always rendered her unconditional support.
Last but not the least I take this opportunity to thank all the parents who have co – operated at every step for the betterment of their child and the school.
I will not miss this opportunity to thank the Almighty above who has always been amongst us and has showered his blessings, without which we would not have come this far.
It has been a great journey where we have crossed barriers and still strive for higher heights.
It is well said by Malcom Forbes "The purpose of education is to replace an empty mind with an open one".
Mrs. R. Ibrahim
Coordinator Pre-primary Section